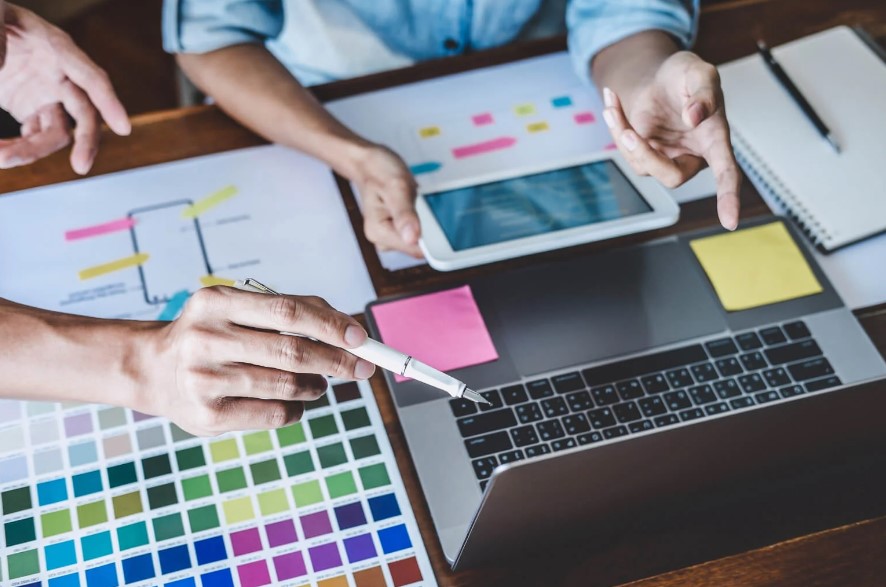 Modern organisations often find it challenging to build a professional creative team. The pressure to remain on top of a world that's moving at the speed of social media is all too real in this era of seemingly endless digital presence.
The six steps below will guide you through the process of building your creative team successfully. If you urgently need creative talent right now, contact design recruitment agencies in your area.
I. Define the Scope of the Creative Work
You should be clear about what you would like to achieve along with how you plan to get there before you even start searching for new talent. Successful teams typically have firm goals aimed at keeping them on task. Ask yourself the questions below:
What are the goals of this team?
What is the allocated budget?
What additional skills does this team need?
What do I have available to start building a team today?
This first step helps define what you want to do as well as what's needed to get there. Some of the answers will help guide the creation of your creative brief that describes the scope and objectives of the project. Creatives that are well-thought-out help align team expectations with the business needs for specific projects.
II. Consider the Available Resources
You can start assessing your resources once you are clear on what you want to achieve. While both remotely staffed and in-house professionals can be assets, you may need to choose employees based on company and financial constraints.
Creating an organisational chart is perhaps the best way to determine how many team members should be on your creative team. An organisational chart should define every job function needed for the smooth functioning of your creative team that will change over time as the company grows.
III. Assess the Creative Team's Skills
Assess the attributes and skills of your current talent while developing the structure and purpose of your creative team. The skills gap that you will identify is the biggest benefit of this step.
For example, let's assume that your team has been assigned a web design project. While the in-house graphic designer could be great at creating logos, developing infographics, conceptualising visual ideas, and using web design software, they might be unfamiliar with web design.
IV. Evaluate Team Dynamics
The next step is evaluating how existing team members function as a unit. A successful team should also "fit" together, knowing that someone is equipped with the relevant hard skills, it's only half the picture. Team members should mesh together, and the team also needs to fit within your organisation's culture.
V. Decide on Hiring Practices
Businesses often hire full-time workers automatically, but you should first consider what would suit your company as well as the team you hope to employ. Will it be more productive for them to work from home or would it be more suitable to hire freelancers? Using a creative recruitment agency can help take the pressure off and you will be utilising the skills of the agency to find the most suitable people for the team.
VI. Stay Flexible and Scalable
A flexible approach is needed for creative work. Whether your team creates innovative software, engaging videos, or content that resonates, it can be beneficial for your team to adopt a flexible approach. For team leaders, this could mean making flexible staffing decisions or setting flexible deadlines.
Numerous remote creative teams are very successful. Some of the success can be traced back to the presence of a flexible work environment.
VII. Nurture a Creative Environment
Creative individuals usually flourish in personable and collaborative teams. If leadership understands the reasons for their team's inspiration along with how they think and where they require help, they can provide the environment needed to achieve company goals.
Staffing a creative team requires having an understanding of your team's current skills and resources. After you identify what is missing from your team, you can start the search for additional team members.
Related Posts