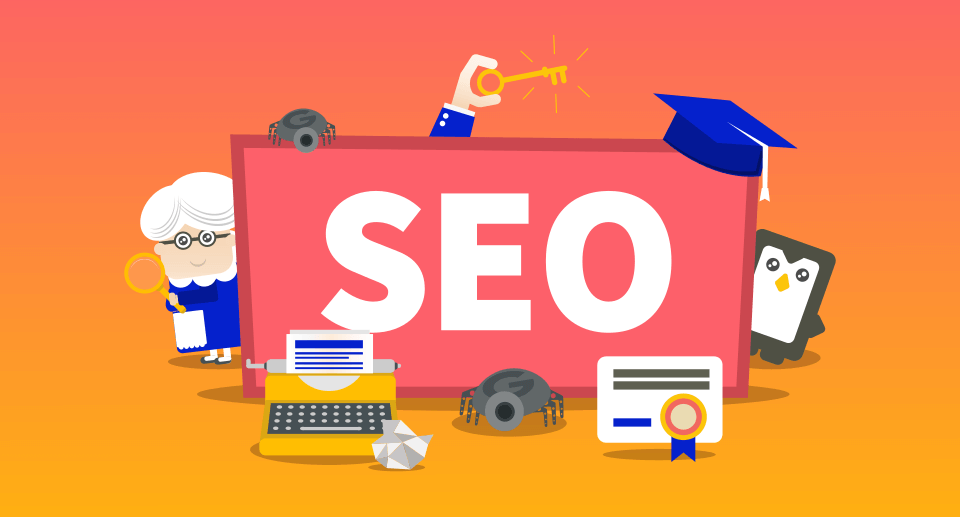 If you have built a fantastic website, you need to do search engine optimization for the same. SEO helps to increase traffic on your website by making it easier for the users to find it. A correctly done SEO can achieve higher page rankings and better page visibility on several search engines like Google and Yahoo. Learn why your business needs an SEO expert and how you can find one.
What is SEO?
Search engine optimization, or SEO, is the process of designing a website in a way that helps to improve its ranking in search engines like Google, Yahoo, and Bing. Research shows that a significant percentage of consumers who search for local stores online end up visiting that store within two to three days of the search. Therefore, if you are a business, SEO can also assist in hiking traffic for that.
SEO not only helps to increase the traffic on your site, but it can also bring you leads. A significant percentage of location-based searches on mobile devices result in an offline purchase. You can leverage the leads generated by these searches for your business.
Why do you need an SEO expert?
SEO is not just about stuffing your website with relevant and irrelevant keywords. If you wish to master SEO, you require a broad skill set. You need to learn the technicalities, networking, content creation, and a lot more things.
If you are a business, you must already have a lot of things to look for. And therefore, it is almost impossible for you to add these skills to your set. That is why you need an SEO specialist for your website.
How to find an SEO expert?
Here are the steps for finding a reliable SEO expert:
● Know what you need
This is the very first thing to do before you head out for any search. Think about the skills and traits that you need in the expert. Do you want to hire someone while spending the minimum amount possible, or are you ready to spend some extra bucks on hiring the best help? Does the location of your employee matter to you? For how long do you want your employee to help you? Do you want an experienced expert, or are you okay with a fresher?
● Set a budget
Before you head out for buying any products or services, you must set a budget. This will help you to find the best service in your budget and avoid overspending. SEO is not an additional expense for your site, but it is an investment. Therefore, make sure you assign enough amounts to find good help yourself. Also, try to stick to your budget unless you find some outstanding service.
● Search for top-rated SEO experts
There are several websites that can help you to find SEO experts suitable for your niche. All you have to do is to register on any of these websites and tell them about your requirements. The site will present an entire list of candidates for you to select from.
● Ask for recommendations
You can ask for recommendations from business owners or marketing professionals in your network to ease the search even further. Try to contact those who are of the same industry and are quite successful. You can also try to ask for the same by posting on social media platforms like LinkedIn and Twitter or write private messages to the people in your network.
● Visit some networking events
Visiting local meetups and networking events is a great way to find suitable employees for your job. Having face-to-face time with your candidates can help identify the right fit for you and your goals.
● Review SEO blogs
If you have an idea of what you are looking for, then you can try reading SEO blogs from professional SEO consultants. If you can't read the entire blog due to lack of time, read the headlines of several blogs, and identify the one that is related to your work.
● Avoid hiring cheap help
The saying "You get what you pay for" stands true for SEO. Cheap SEO uses cheap tricks and strategies for ranking that yields null results. In order to avoid putting effort, they not only rely on keyword stuffing but also poor quality of content by sacrificing research, copywriting, uniqueness, and editing.
How to select an SEO expert?
These are several things that you must consider while hiring your SEO consultant:
● Previous experience
Although previous experience can not be a deal-breaker when it comes to search engine optimization, it is still better to hire someone with at least some amount of experience.
● Working strategy
Before you ask your candidate about their SEO practices, you must gain at least some knowledge about the right and the discouraged strategies for SEO. There are several dirty ways for SEO, like article spinning and using private blog networks. Make sure that your employee doesn't use any of these. Cheap tactics not only make your site look terrible but also affect the traffic towards your website.
● Communication and reporting process
Although you have access to all the tools that your employee uses for SEO, effective communication is imperative for good results. Also, you don't always have time to analyze the work your SEO consultant is doing. Therefore, you need someone that can communicate effectively.
● Backup strategies
There are times when you put in a lot of effort into SEO, but things don't work out. For these situations, you need someone who is always equipped with some backup strategies.
Some questions to ask from your candidate
Here are a few questions that you must ask from your candidates, and if their answers are satisfying, you can go ahead with the hiring process.
How long can it take to see results?
What tools do you use?
How will you adapt your strategies for our business?
Can you guarantee success?
How do you stay updated with the changes in the industry?
Related Posts