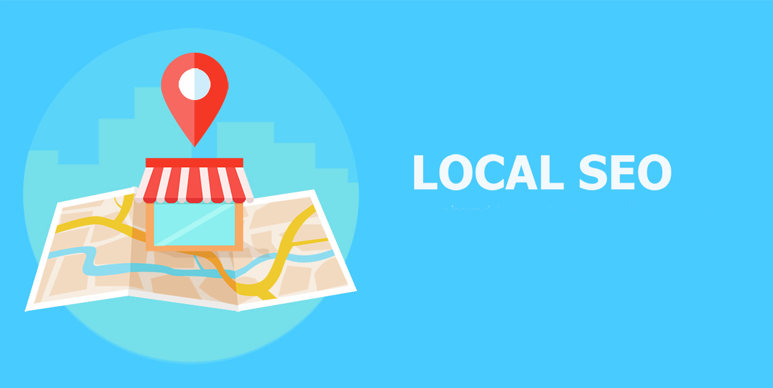 We can all agree that having an online presence is essential for both large and small businesses. That way, you can increase your brand awareness, bring more customers to your online or brick-and-mortar business and raise profits, among other things.
One of the most critical aspects of digital marketing is search engine optimization because it allows you to reach organic visitors from your area. When we say organic, you do not have to pay for banners or ads, but customers will reach you by their intents.
If you own a local business that relies on customers from your area, you should take advantage of local search optimization.
Keep in mind that at least seventy percent of small and local businesses neglect this particular idea, which is why you can stand out from competitors by creating relevant content.
Remember that local search is something you can improve as time goes by, but it is better to start properly, which means you should find marketing professionals to help you out.
In the further article, we wish to explain different options you can choose to improve your local optimization.
Let us start from the beginning.
1.GMB (Google-My-Business) Listing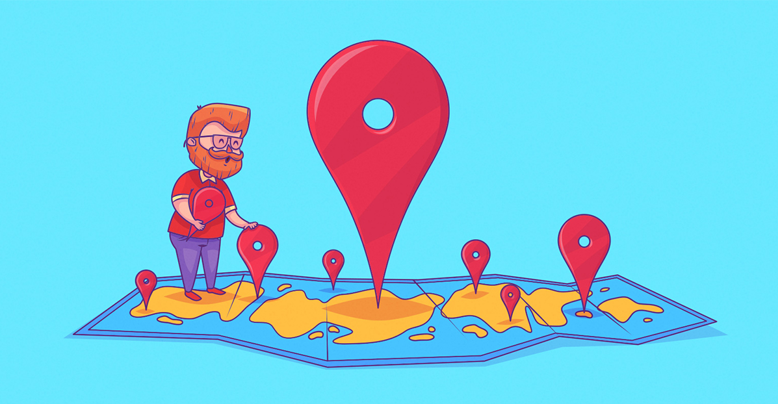 Imagine yourself searching for the closest restaurant, hairdresser of HVAC Company. You would probably use a search engine such as Google and type: "hairdresser near me."
As soon as you do it, you will notice a list of closest options interconnected with Google Maps, which will help you determine the best course of action.
When you are a local business that requires proper optimization, the first thing you should do is set a GMB listing. That is the best way to reach potential customers searching your business based on their location.
It is similar to being in the yellow pages, but it is more effective because more people will find you all together. Another important reason you should start with GMB is to rank better on the search engine results page, which will help you reach more customers.
Apart from being a highly effective option that will increase your brand's awareness, it is straightforward and straightforward to set it up. Of course, you should fill in every single piece of information accurately and with precision.
You will get a visual percentage of how complete your listing is, which is why you should reach a hundred percent by filling every single field. You should also implement your services, products; choose a category of your business niche.
As soon as you finish with the process, you should implement another category, which will help you stay ahead of competitors and create a context for your industry and company.
The more subcategories you add, the better ranking will be on Google Maps, which is an app people use to find the closest businesses from their locations.
Apart from setting the listing, it would be best to take advantage of the Google Post feature, which will help you optimize and rank better than before.
You can add small posts for Google and clients to present yourself as an active member that wishes to reach potential customers. If you want to increase this particular post's reach, you should take advantage of social media channels and share them on your business pages.
Social media presence is another way of boosting your authority and credibility. Therefore, if you get more traffic to a Google Posts page, you will show to search engine ranking crawlers and bots that you are offering valuable updates and content compared with others.
2.Add Precise Name and Place Information
You can use other business listing websites and platforms that will help you achieve greater visibility than before. However, it would be best if you stayed concise and accurate while implement name and place information.
You should click here to learn more about SEO.
In case a single listing comes with inaccurate info, search engine crawlers will not trust you the same way as before. Avoid discrepancies because the more precise and accurate information you have, the more people you will bring to your business.
For instance, if you add an inaccurate phone number, that is a red flag that will reduce your rankings, and Google will stop placing you on listing because it will think that your business is fraudulent and illegitimate.
Apart from implementing correct info, you should ensure overall consistency. Creating address variations is not something that will bring you more people, mainly because different information will confuse bots and crawlers, and they will set you aside.
As time goes by, you should be aware of your information because if you decide to move your business, you should update every single listing you created as soon as possible.
3.Local Keywords are Crucial
The simplest way to target local customers and boost your optimization simultaneously is by finding proper keywords that will bring you closer to them. Generally, local keywords are about explaining your business and implementing your town.
Therefore, if you are a hairdresser in Washington, DC, it is vital to use keywords such as hairdresser in DC, a hairdresser in Washington, hairdresser near me, and other variations.
As soon as you determine the best keywords that will help you rank better in your area, the next thing you should do is optimize your official website. It is a tip that will help you stay ahead of others, which is the crucial reason for doing it in the first place.
Therefore, you should create a website that will feature:
You should make sure that your service pages and home pages feature local keywords, including headings, Meta descriptions, title tags, footer, and body.
It is vital to implement a proper keyword into your URL, which will optimize your business with more efficiency than others.
However, when you decide to add them, we recommend avoiding overstuffing them but implementing them naturally.
4.Mobile Optimization
Finally, you should know that most people would use their smartphones to search for a specific service, which is why you should make a mobile-friendly website.
Since most of them depend on location, you should know that you would lose potential leads if you neglect this particular moment.
Visit this guide: https://www.wikihow.com/Do-SEO to learn more on how to optimize your website with ease.
In case your official site is not transparent on mobile devices, you will not look professional enough to your customers. Therefore, they will choose your competitors that feature more appealing and professional websites.
Related Posts