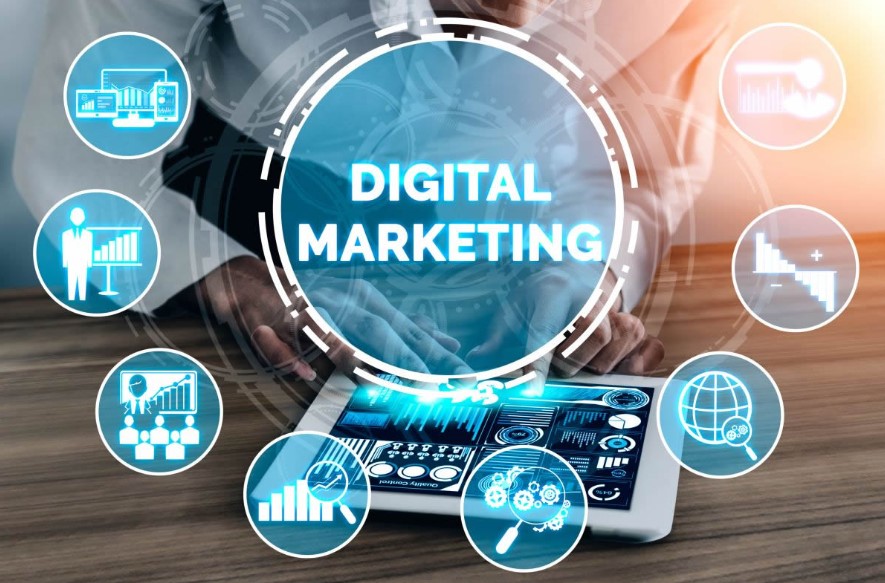 Digital marketing has continued to evolve every year, but this time, big changes are happening. The year 2022 wouldn't just be about data compliance anymore, but bigger leaps are about to take place.
This makes it the perfect time to also re-evaluate how you collect and analyze data with the help of a trusted digital marketing agency. Let's take a closer look at some of the shifts taking place in the digital landscape.
How Digital Marketing Is Changing in 2022
New digital channels are taking over digital marketing.
With a huge shift towards online shopping over the last two years, new digital channels are giving businesses more opportunities to stretch their marketing budget. 
For instance, most businesses used to spend half of their budget on banner ads while a digital marketing campaign today already involves social media, Google Ads, websites, native advertising, and landing pages. 
Technology is also playing a huge role in these new digital channels. For instance, you already have the option to make your Instagram post shoppable with the right configurations. That means consumers can just click your post and purchase the products they want outright.
Metaverse marketing is the way to move forward.
Artificial intelligence (AI), augmented reality, and the metaverse are just some of the digital innovations that are redefining digital marketing. 
Since these technologies have the goal of enriching the customer experience, they tap into customer behavior to create strategies that don't only encourage purchasing but also build relationships with businesses.
Augmented reality (AR) is also adding to that enhanced customer experience by actually letting consumers "try on" products without going to a physical store. 
This technology was used extensively during the pandemic when restrictions prevented consumers from experiencing products they'd like to buy. It's expected to continue even after the pandemic is over mainly because of convenience.
Influencer marketing will continue to drive consumers.
Influencers have changed the digital marketing landscape immensely and that trend will continue over the next few years. 
According to data from the Digital Marketing Institute, 70% of teenagers trust influencers more than celebrities and 86% of women use social media to get advice before they make a purchase. 
These numbers are proof that influencer marketing is driving consumer behavior immensely. It's beneficial for small- and medium-sized businesses that don't have huge budgets because they have the opportunity to tap into a bigger market using influencers. These influential marketers can give honest reviews about their products and influence their followers to patronize them.
The Future of Digital Marketing
Digital marketing has always been full of surprises, so we can expect more of these huge leaps and changes over the next few years. The good news is that they're always adaptable with the right strategies, a good team of digital marketing specialists, and, of course, a reliable agency that can work with you in embracing new changes while sticking to your core values.
The digital marketing landscape is definitely changing this year and in the years to come. We can only look forward to bigger and better things in the future.
Related Posts