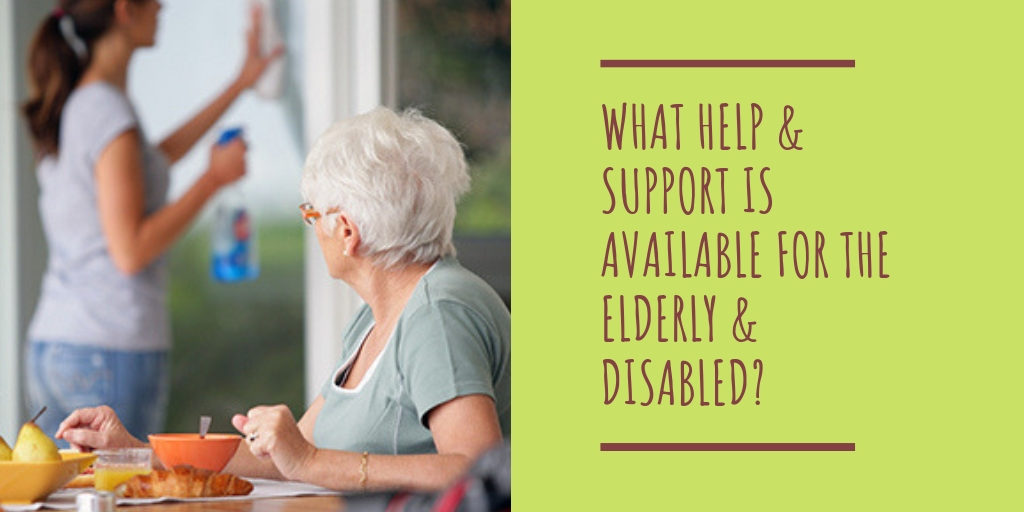 Although there are many residential homes in the UK, it's perfectly natural that the elderly and/or disabled would prefer to stay in their own home for as long as possible. Living independently with their own things around them gives them a better quality of life, however well-equipped and well-run a residential home may be.
The problem, however, can be that they might need some additional assistance in carrying out everyday household tasks.
How can home support help?
Also known as domiciliary or home care, an assessment is carried out by a representative of your local council to see how much help you require, and what services are necessary to meet your requirements. This support includes regular visits from a home help, meals-on-wheels, etc.
It's possible that you might need assistive technology, which consists of especially adapted electronic devices. Depending on your local authority, the Social Services might be able to lend you some of the equipment or gadgets free of charge. If borrowing isn't an option, a trusted direct lender will be able to lend you the money to pay for assistive technology so you can continue living in your home without worries.
How can you pay for home adaptations?
If your disability is more severe, you can apply to your council for help in making structural changes to your home environment so your life is much easier such as the installation of handrails, concrete ramps and/or a stairlift. These adaptations are available under a Disabled Facilities Grant which is provided by all UK local authorities. The amount available is £25,000-£36,000 depending on which part of the UK you live.
This grant doesn't affect any benefits you receive, but it is means-tested. Your income and any savings you have are taken into account before it is awarded. You will also have to be visited by an occupational therapist who will carry out an assessment to make sure the adaptations are customised to suit your personal circumstances. It is crucial that no work is carried out until you receive official approval, or you might find that you aren't reimbursed for any work carried out beforehand.
What help is available for carers?
A carer is anyone who looks after someone for 35 hours or more per week. They don't have to be related to the person they're helping nor do they have to be living with them.
Carers might be entitled to a Carer's Allowance which is £64.60 per week. Apart from this payment, carers also receive National Insurance credits to ensure they qualify for a full state pension. Many local authorities also offer additional discretionary funding for carers as well as free training opportunities and counselling services. There is often a support network to put them in contact with other carers in their area. This can help them through the challenges of what can, at times, be a very isolating occupation.
Related Posts